Arbitrage robot is a crypto trading bot platform developed by ROBOT.TRADE LLC. The company has recently introduced the customer panel section on its platform that enables users to set up their robot accounts accordingly.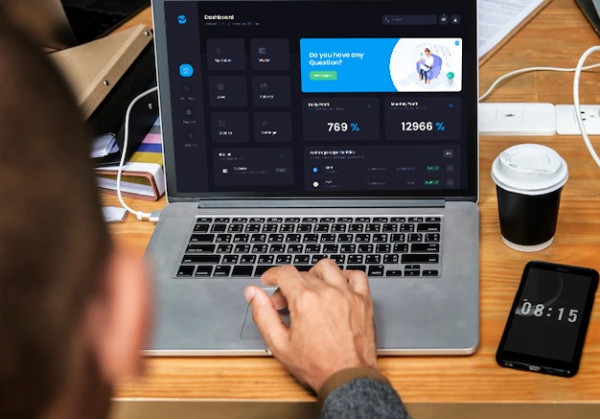 Boulder, Colorado, United States, 18th Aug 2022, King NewsWire, Arbitrage trading is one of the most successful methods for traders and investors to use in the cryptocurrency market to generate profits. This approach focuses on finding price discrepancies across cryptocurrency exchanges and trading between them to benefit.
While arbitrage trading offers the margin to leverage profits, it gives traders and investors little time to spot price discrepancies in the cryptocurrency exchange and make trades between them. Using robots in arbitrage trading to leverage arbitrage possibilities becomes crucial.
ROBOT.TRADE LLC, a US-based startup, brings a solution for traders and investors to grab arbitrage opportunities using a crypto trading bot. The company has developed Arbitrage Robot – the best crypto trading bot platform enabling users to create an account and start arbitrage trading to make profits.
Users interested in trading on arbitrage robots can visit the website here.
Arbitrage Robot is one of the best crypto trading bot platforms available. The platform's multiple features and smooth trading experience make it a convenient option for crypto traders and investors. However, the platform's recent addition of a super easy customer panel makes it undoubtedly the best option to consider for arbitrage trading.
Recently, ROBOT.TRADE LLC has announced the launch of the customer panel section in the arbitrage robot platform. As per the official website, the platform's customer panel is very easy for any type of user, whether a beginner or advanced level crypto trader or investor. The panel provides the users complete access to all the options required for setting up a crypto trading bot without needing technical knowledge.
As instructed by the platform, users can visit the website where they can redirect to the customer panel by clicking on the option. However, the interested trader or investor must sign up for an account on an arbitrage robot trading bot platform to access the panel. After successfully registering for an account, users can access the customer panel and utilize the available features for arbitrage trading. According to the platform, the registered users will be allowed to access the following features: robot status, wallet, price comparison, robot history, and manual. Besides that, users will be given access to multiple other options like a referral, license, and level, etc., etc.
ROBOT.TRADE LLC promises its global traders and investors a super accessible trading bot platform and user-friendly customer panel. Moreover, as claimed by the official website, the platform is ready to provide its users with 24/7 customer support and expert assistance in case of any trouble.
Arbitrage Robot is an automated crypto-trading bot platform developed by a US-based company "ROBOT.TRADE LLC." The company aims to deliver arbitrage trading solutions through the use of robots by developing this platform.
Interested users can visit the website to find more information.
Media Contact
Organization: Robot.Trade LLC
Contact Person: pasha ivanov
Email: Send Email
Address 1: 1942 Broadway, Suite 314C, Boulder, CO 80302, US
Phone: +1 (888) 665 3262
State: Colorado
City: Boulder
Country: United States
Website: https://robot.trade/
The post ROBOT.TRADE LLC announces the launch of a customer panel on its trading bot platform. appeared first on King Newswire.
Information contained on this page is provided by an independent third-party content provider. Binary News Network and this site make no warranties or representations in connection therewith. If you are affiliated with this page and would like it removed please contact [email protected]