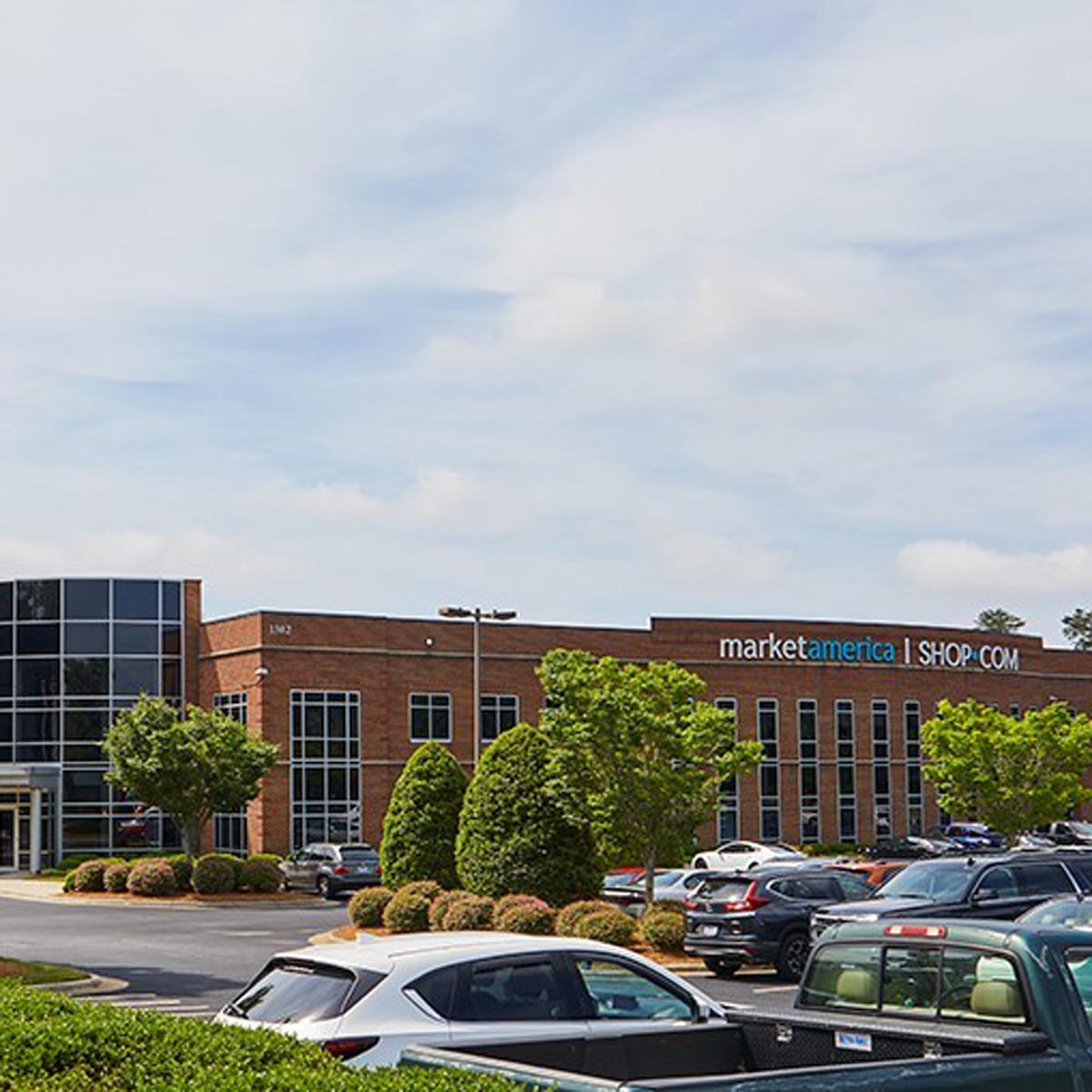 North Carolina, US, 15th July 2022, ZEXPRWIRE, Dr. Deedra Mason, Vice President of Product Development & Clinical Education, joined the Market America Healthy Living team to discuss the effects of blue light and the connection between vision health and overall health. Market America Healthy Living delivers comprehensive health and nutrition products. The Healthy Living website also promotes overall health by sharing healthy recipes and beneficial products, including supplementation products from Isotonix®. The site also hosts discussions on health-related topics. Dr. Mason mentions recent research from the Buck Institute for Research on Aging, an independent biomedical research institute that researches aging and age-related disease, and the Glenn Foundation for Medical Research, which points to the positive effects early morning light has on a person's health. She also elaborates on various aspects of health, including fasting habits, sleeping habits, a fitness routine and a dietary regimen. Dr. Mason explains that through supplementation and the addition of Isotonix, all these aspects are "rounded up into one bucket that allows you to amplify or maximize your overall health."
As Dr. Mason relates, "Research shows a connection between brain, body, and metabolic flexibility in relation to light and dark. Early morning and dusk light received through the eye can provide positive stressors that create healthful signals to the brain, muscle, bone and endocrine systems." She discusses the effects of hormetic stressors on cellular health and aging, or the cellular "clock." Hormetic stressors include exposure to heat and cold, challenging exercise and diet restrictions. Dr. Mason also explains that "early morning or dusk light have been shown to influence longevity, insulin sensitivity, healthy metabolism, as well as brain function." Along with a healthy sleep and exercise routine, people want to add supplementation that uses a delivery system like that found in Isotonix.  
Maintaining vision health is vital, especially during the aging process. Light waves are changed into electrical signals and then sent through the optic nerve, along the visual pathway, to the occipital cortex at the posterior or back of the brain. The brain is what reconstructs or interprets the electrical impulses into a picture. The intricate process that contributes to visual degradation usually develops over a long period of time, making the need for a protective eye approach even more important. Free radical activity is a constant factor in the body's metabolism. Waiting until the prime senior years to begin an antioxidant defense against oxidative stress may be too late. Promoting visual health is essential and can be accomplished through a healthy diet, exercise and the right supplementation. 
Dr. Mason recommends that in addition to taking measures to limit exposure to blue light, people also want to consider how to increase their "metabolic headroom." One helpful way is to take isotonic vitamins, specifically B and D, and to get a well-rounded intake of vitamins and minerals through an essential multivitamin such as Isotonix Multivitamin and the Isotonix Activated B-Complex. She specifically mentioned the Isotonix supplements supporting eye health and those that include "FloraGLO Lutein, which is sourced from marigold flowers and purified from marigold flower oleoresin." The combination of lutein and zeaxanthin provides support for the "aging eye and the stressed eye." 
Isotonix Vision Formula with Lutein is an isotonic-capable dietary supplement combining vitamins and minerals with lutein, quercetin, eyebright, zeaxanthin and bilberry, designed to promote healthy vision throughout the aging process. Isotonix Vision Formula helps strengthen the retina cells, promote healthy oxygen and nutrient flow to the eyes and maintain the structural integrity of blood vessels and capillaries, the membranes of cone cells in the eyes and lens transparency. The antioxidant properties of the Isotonix Vision Formula help protect the eyes from oxidative stress. It supports night vision and promotes healthy macular density and vision. 
Isotonic, which means "same pressure," bears the same chemical resemblance as the body's blood, plasma and tears. All fluids in the body have a certain concentration, referred to as osmotic pressure. The body's common osmotic pressure, which is isotonic, allows a consistent maintenance of body tissues. For a substance to be absorbed and used in the body's metabolism, it must be transported in an isotonic state. Isotonix dietary supplements are delivered in an isotonic solution –– meaning the body has less work to obtain maximum absorption. The isotonic state of the suspension allows nutrients to pass directly into the small intestine and be rapidly absorbed into the bloodstream. With Isotonix products, little nutritive value is lost, making the absorption of nutrients highly efficient while delivering maximum results. 
*These statements have not been evaluated by the Food and Drug Administration. This product(s) is not intended to diagnose, treat, cure or prevent any disease.
To see Dr. Mason's discussion in full, please visit https://www.facebook.com/marketamericahealthyliving/videos/1174747379955181 
To learn more about the uses of Isotonix and to hear other health discussions on Market America Healthy Living, please visit https://www.facebook.com/marketamericahealthyliving/
About Market America Worldwide | SHOP.COM
Market America Worldwide | SHOP.COM is a global e-commerce and digital marketing company that specializes in one-to-one marketing and is the creator of the Shopping Annuity. Its mission is to provide a robust business system for entrepreneurs while providing consumers with a better way to shop. Headquartered in Greensboro, North Carolina, and with eight sites around the globe, including the U.S., Market America Worldwide was founded in 1992 by Founder, Chairman & CEO JR Ridinger. Through the company's primary, award-winning shopping website, SHOP.COM, consumers have access to millions of products, including Market America Worldwide exclusive brands and thousands of top retail brands. Further, SHOP.COM ranks 19th in Newsweek magazine's 2021 Best Online Shops, No. 55 in Digital Commerce 360's 2022 Top 100 Online Marketplaces, No. 80 in Digital Commerce 360's 2022 Top 1,000 Online Retailers and No. 10 in the Digital Commerce 360 2022 Top 500 Primary Merchandise Category: Mass Merchant. The company is also a two-time winner of the Better Business Bureau's Torch Award for Marketplace Ethics, joined BBB National Programs as a National Partner in 2022 and ranked No. 15 in The Business North Carolina Top 125 Private Companies for 2021. By combining Market America Worldwide's entrepreneurial business model with SHOP.COM's powerful comparative shopping engine, Cashback program, Hot Deals, ShopBuddy®, Express Pay checkout, social shopping integration and countless other features, the company has become the ultimate online shopping destination.
The post Market America Healthy Living Hosts Dr. Mason to Talk About Vision Health and Isotonix appeared first on Zex PR Wire.

Information contained on this page is provided by an independent third-party content provider. Binary News Network and this Site make no warranties or representations in connection therewith. If you are affiliated with this page and would like it removed please contact [email protected]