US, 18th September 2020, ZEXPRWIRE, The Little River Band rose to prominence in the mid 70's, the band was a supergroup made from already well-established Australian artists. The Classic line-up of the band went on to have 10 top 20 hits in the United States, all written by Glenn Shorrock, Beeb Birtles, Graeham Goble and David Briggs. Unfortunately, original hit making members of Little River Band no longer own the band name they made famous.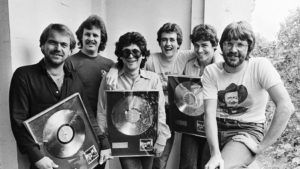 The Classic Lineup Of Little River Band. Left to Right: Glenn Shorrock, David Briggs, Derek Pellicci, George McArdle, Beeb Birtles and Graeham Goble.
Late comer guitarist Stephen Housden now owns the Little River Band name and currently licenses it to an American cover band who perform all of the original band's hits. The band is fronted by bassist Wayne Nelson who has led the current incarnation into a period of countless re-recordings of the original line-up's classic hits and a never ending 'greatest hits' tour.
It is alleged their press releases, websites, products and advertising material often use the sound, pictures, accolades, awards and names of the original band members to mislead consumers. An example can be found here: https://www.facebook.com/watch/?v=2066658320031603
On the band's official website and social media, they advertise themselves as "Aussie Legends", "The ARIA Hall Of Fame Inducted Band" and "the makers of hits such as 'Reminiscing', 'Lady', 'Cool Change', 'It's a Long Way There', 'Happy Anniversary', 'Lonesome Loser' and 'Help Is On Its Way'. This is not the case, no one currently performing in the band were part of any of these hits songs or accolades.
Lately the American band led by Wayne Nelson, their management (A.I.M Rocks, Florida) and legal representation (Kim Cousins of O' Reilly Stevens Lawyers, Cairns Queensland) have come under public scrutiny for misleading the public, being listed on several scam websites. An example can be found at the following link: https://ripoffscams.com/reports-filed/little-river-band-artist-international-management/nashville-arizona-and-cairns-queensland-australia/fake-american-little-river-band-frauds-misleading-fans-and-venues-nashville-arizona-and-cairns-queensland-australia/901911/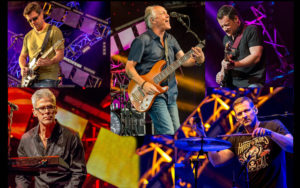 The Current Little River Band copy band touring the United States with Wayne Nelson.
One commenter wrote: "I purchased a ticket and attended one of their concerts. The band advertised had all the guys in it I had seen years ago. When I got to the concert, the band entered the stage to an announcer introduction of "All the way from Australia… Little River Band" I thought something was suspicious because all but the lead singer were too young to be in the original band and none of them had an Australian accent. The lead singer announced every song as if he wrote them and was on the original records. He even told a story about naming the band. When I got home I did research which I really should have done before I bought a ticket. No one in the band that I had just seen was on any of the hit records! After the concert, the band was signing merchandise. Other fans had brought their own albums to get signed, albums that none of the band played on. I bought a CD for souvenir which I was told by staff were their greatest hits. After playing it, it reminds me of the subpar K-tel re-recordings that I fell for years ago. I feel a little cheated that all the lead up to their arrival through adverts and interviews made me think that members of the original band would be appearing. They have visited several times since and they still advertise the same…"
In August, the American copy Little River Band attempted to livestream for the Angel City Sports charity in an event hosted by Stars Wars actor Alden Ehrenreich. It is alleged that Wayne Nelson misled the charity into believing he owned all the sync rights of the hit songs by Little River Band. Despite multiple previous takedowns and warnings, Nelson still chose to broadcast songs belonging to the original hit making band members and as a result the entire charity livestream was pulled from all platforms due to copyright.   
Today, all the original and classic Little River Band members are still alive and willing to perform, but are prevented by the American copy band. When asked in a 2015 interview on the Australian Sunday Night program, current owner of the Little River Band name, Stephen Housden was asked if he would ever allow the original Little River Band to perform again. His reply was "Not in this Lifetime! (Laughs). Link: https://shorrockbirtlesgoble.com/stephen-housden-sunday-night-program/
Original founding member of Little River Band Graeham Goble's song titled 'Someone's Taken Our History' provides us with the talented songwriter's feelings on the matter of losing his band's name. https://www.youtube.com/watch?v=0Lz9fC-u7Es&ab_channel=GraehamGoble
For more information on the classic line-up of Little River Band you can visit an online museum dedicated to them: www.shorrockbirtlesgoble.com
–
The ZEXPRWIRE News Department was not involved in the creation of this content. For press release service enquiry, please reach us at [email protected].
Information contained on this page is provided by an independent third-party content provider. Binary News Network and this Site make no warranties or representations in connection therewith. If you are affiliated with this page and would like it removed please contact [email protected]