San Francisco, CA, 4th Feb 2022, ZEXPRWIRE, Today CountySportsZone, Maryland's leading high school sports publisher, and Got It Life, the leading AI assisted Athlete's Mental Health App, announced a strategic  partnership, launching this month on www.countysportszone.com (CSZ).  The partnership will bring critically important content on topics such as depression, performance anxiety, grief and other mental health challenges facing young athletes to the blog portion of The CSZ Zone.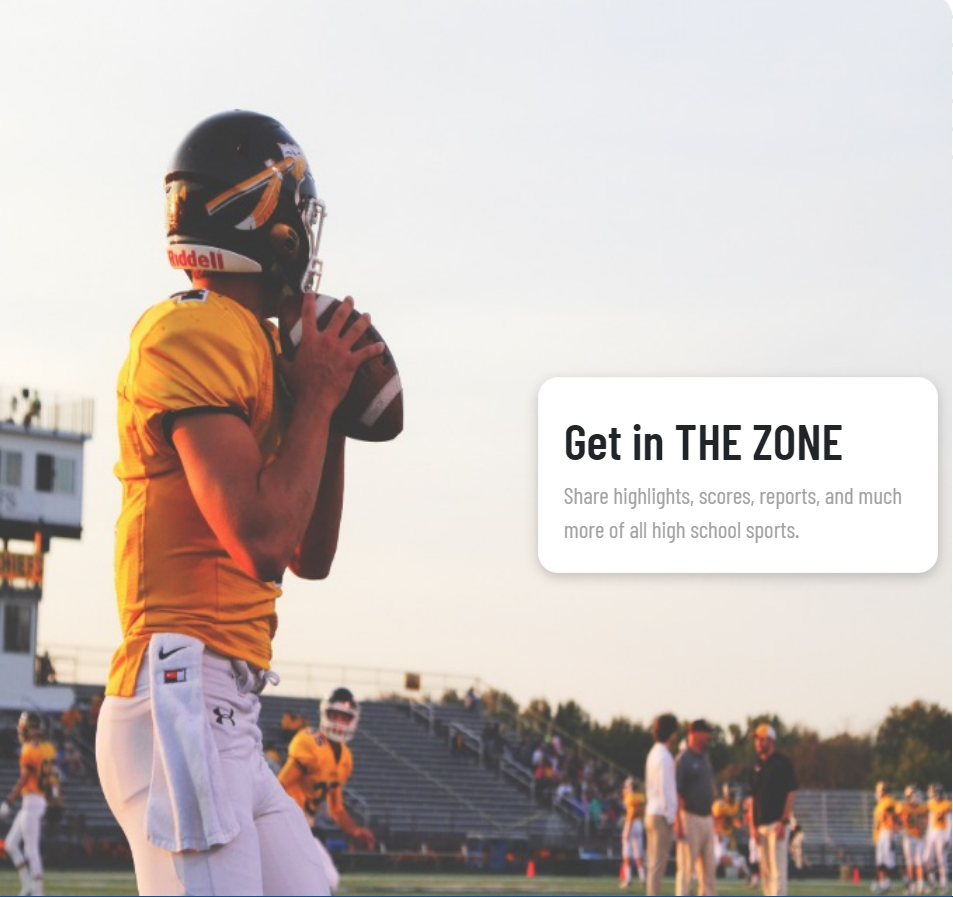 About CountySportsZone
Venture Capitalist John D Steuart helped build CountySportsZone as a way for those in the local community to stay informed about high school sports. The website began with the goal of posting every score, from every game (varsity, JV, freshman – male and female) occurring at each public high school in Maryland. In the years since launching, the founders of CountySportsZone.com expanded CSZ to cover all of Maryland Public Secondary Schools Athletic Association playoff brackets as well all of the MPSSAA football scores and playoff point standings. CSZ is doing what other media outlets have not even attempted to do- carry every score from every contest – including JV and freshman games, in a variety of sports ranging from football,basketball, soccer,wrestling, baseball.lacrosse to specialized competitions in golf, cross country, cheerleading and others. CSZ is continuing to grow rapidly and soon plans to expand coverage to offer scores from local communities all around the United States.
The information included on the website provides athletes, parents and fans with real-time updates, such as last-minute scheduling changes, finding a local trainer, or sharing highlights from last night's game. Going beyond the data brings another critical element: connection. Especially in these times that we are currently facing, where community engagement looks different than it did about 3 years ago, this element of togetherness is needed. CSZ enables community connection through sports and athletic achievement.
The visitors of CountySportsZone are not just high schoolers but their parents, teachers, and many members of the community that care about supporting their local sports teams as well as the members of the teams. The addition of the blog portion to the website was a well-thought-out decision. It offers the opportunity to share content that is especially relevant to the community and its members. For high school athletes, it provides a source of information that can them exactly the type of support they need in this very vulnerable time of their lives.
There are countless benefits to playing team sports, however, there can also be challenges. Young athletes are expected to perform well academically which requires maintaining a certain level of performance in the classroom along with the performance in the game. After school and homework are complete, they may also have hours of practice. Facing possible injuries, functioning with less than desirable amounts of sleep, and mounting pressure to succeed may all lead to stress and anxiety in many young athletes. This is where the blog and the Got It Life app partnership have become the perfect solution.
About Got it Life
The Got It app is an AI-assisted mental health app. Taking turns as mentee and mentor, the user's internal dialogue is used to help solve any mental challenges and build mental toughness to win in both Sports and in Life. The way the app functions is completely unique and may be used on its own, or in conjunction with seeing a therapist.
The app, which is currently available here: apple.co/3wAdGWY, is set up to be used in a way such as this: A high school athlete may be facing performance anxiety over an upcoming game, so they open the app and start recording.
"I am scared that if I don't play well in this game, I will let down everyone that cares about me".
The app changes the voice to represent the Mentee and replays the user's words back to them as the user listens in the mindset of a Mentor.
As a Mentor, the user can respond to the Mentee using only questions they think will lead the Mentee to a solution. So, the next few interactions may look something like:
User replies as Mentor: "have you ever performed poorly in a game before?" which is then read back in the Mentor's voice while the user listens as the Mentee.
User replies as Mentee: "There have been a few games where I played poorly, not very recently though."
Mentor: "What was the response of those that care about you? One of support or abandonment?"
And so on. If the user ever feels as though they are stuck, the app allows them to seek guidance about how to ask or answer questions effectively so that the dialogue may continue. There are also sample questions in a variety of categories.
The Got it Life app is a truly incredible and powerful tool to bring mental health support into the hands of the user and to make it more accessible than ever before. For the high school athletes that take advantage of the app, it will undoubtedly prove to be beneficial in many areas of their life while certainly having a visible effect on their performance.
The content that will be featured on CountySportZone's blog from the creator of Got it Life will be in line with the topic of Mental Health, Self- Help, and other areas that will assist athletes and those in the community seeking this type of readily accessible support. For more information, visit CountySports.Zone | County Sports Zone Partners with Got It Life, Inc. Connect with the men behind County Sports Zone and the Got it Life App, John D Steuart and Armen Arustamov.
The post John Douglas Steuart teams up with Armen Arustamov to feature the Got it Life app creator's content on CountySportsZone appeared first on Zex PR Wire.
Information contained on this page is provided by an independent third-party content provider. Binary News Network and this Site make no warranties or representations in connection therewith. If you are affiliated with this page and would like it removed please contact [email protected]