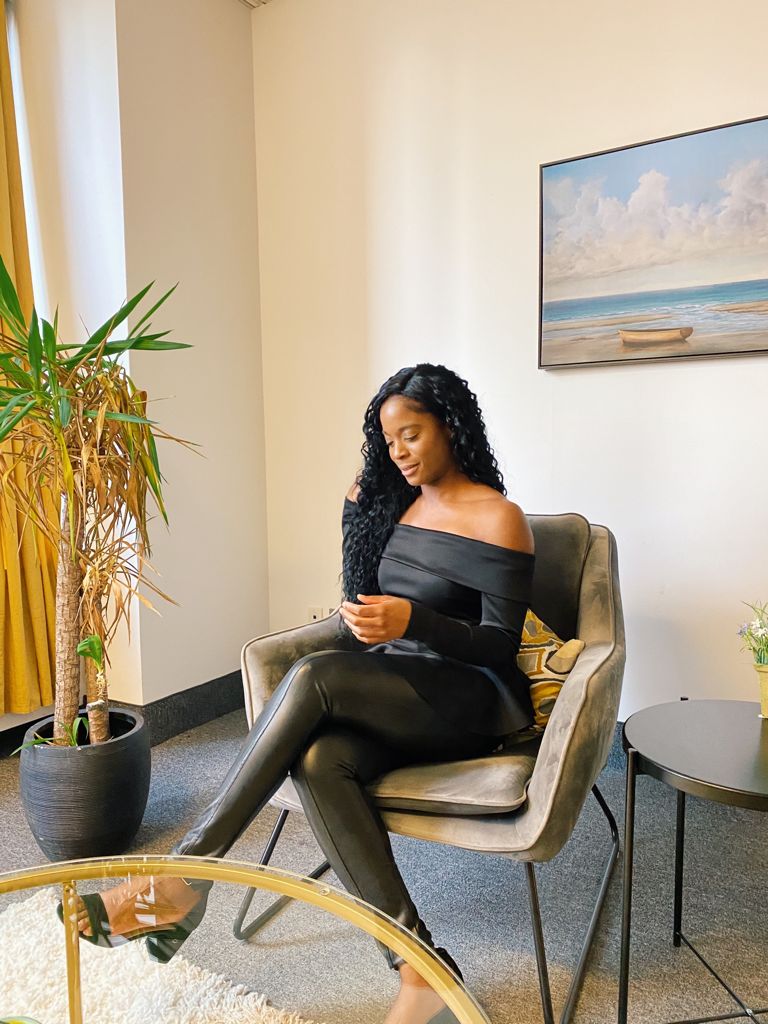 Toronto, Ontario, 30th Oct 2021, ZEXPRWIRE, Starting and maintaining a business is hard. However, when the business is black-owned, the hurdles multiply. Often, black business owners do not have access to funding due to institutional barriers, and they resort to personal funds or borrowing from friends and family. This is a painful way to start a business because it leaves little resources for advertising or making potential clients know about the business.
This lack of visibility can hinder a black-owned business and eliminate innovative ideas. The reason is that no matter how great your products or services are, people cannot buy or use your products and services if they do not know about them.
Solving this visibility problem is the inspiration behind Black Classified, brought to life by Ginel McLarty. As a black female entrepreneur, working as a website designer and running multiple businesses in Canada, Ginel is acutely aware of the odds faced by black-owned businesses.
A big part of the problem is digital illiteracy. Many business owners aren't aware of the opportunities to make their products known online. Google or Facebook ads confound a lot of people. Even when tried to explain the concept of SEO, heads start to be scratched in confusion. Keeping ones businesses afloat is exhausting for those who know about these tools and leaves no room to explore their options.
Ginel decided to do something about this visibility problem. The obvious solution was to bring advertisement to the level of these business owners. For this to take place, Ginel's solution must be simple to use and most importantly, the solution must not add a burden to businesses that are struggling.
That was when the idea of a directory of black-owned businesses entered her mind. With her experience promoting a construction business she co-owned and consulting for other businesses, Ginel realized her business directory must be discoverable to people searching.
Ginel is a woman of many parts. One of her skills in website designing. This made it easy for her to conceptualize an online directory that would list black-owned businesses because people spend lots of time online – especially now more than ever.
This was how www.blackclassified.com came to be. Ginel's goal is to nurture it into the go-to place for people searching for Black owned products and services. Black Classified is open to every legitimate black-owned business, including tech services, legal services, restaurants, fashion, cosmetic, grooming, retail, arts, home-made products, skincare, writing and translation services, travel, hospitality, real estate, insurance, consulting, health & wellness, etc.
A few unique strong points of Black Classified is that it has a resource section that lists other Black business directories, so we can stay connected. We also focus heavily on marketing our directory using search engine optimization for an organic reach as well as social media marketing. This ensures maximum visibility for businesses on the directory.
Listing a black-owned business on Black Classified is free, easy, and can be done in minutes. Users of Black Classified can search on the website directly and more precisely by using the geolocation feature which indicates their location and Black owned businesses that are nearby. This allows consumers to easily find and shop Black owned without the hassle of having to guess where to go or where to find a Black owned business.
Black Classified currently has over 500 Black owned businesses located in Canada but is rapidly expanding to other countries. Ginel is committed to adding more helpful features to Black Classified, like shopping and ordering directly on the directory with home delivery and seamless online payment. Many craft workers like candle and soap makers will appreciate these features because it helps them simplify their businesses.
Black Classified welcomes all cultures and races to shop and show support for black businesses. Next time you need a service or want to order a product, why not search on www.blackclassified.com. If you are a Black business owner, sign up today using the same link and increase your visibility. If you have any inquiries or want to collaborate with Black Classified, kindly send a mail to [email protected].
For More Information Click Here
About Ginel McLarty
Ginel McLarty was born in Jamaica, grew up in New York, and now lives in Toronto, Canada. She has a diploma in International Business & Business Development from Seneca College. Ginel has been involved in several businesses and causes, including a construction contracting company she co-founded in 2011 that grossed $280,000 in its first year. She launched ENCORE in 2015, a website design and marketing company.
Ginel is the author of a self-published book on businesses and self-help, which sold more than 500 copies in its first week on sale. You can get a copy of the book titled 25 Tips to Everyday Work & Play here on Amazon.
Ginel also founded Young Entrepreneurs in Toronto for mentoring the youth on their path through entrepreneurship and won the Identify and Impact award from the Toronto Youth Council for building the community through entrepreneurship. She also founded Black Initiatives, a non-profit for helping black community's one initiative at a time. She currently works for Shopify supporting businesses using the platform.
Ginel is very passionate about helping and connecting Black communities. She currently runs Black Classified, where she combines all of her skills and experience to keep black-owned businesses connected through an online directory. She also hosts and speaks at workshops on nurturing businesses.
See Video on Youtube: Click Here
The post Ginel Mclarty Seeks to Help Black-owned Businesses Stay Connected With the Most Extensive Black Business Directory – Black Classified appeared first on Zex PR Wire.
Information contained on this page is provided by an independent third-party content provider. Binary News Network and this Site make no warranties or representations in connection therewith. If you are affiliated with this page and would like it removed please contact [email protected]