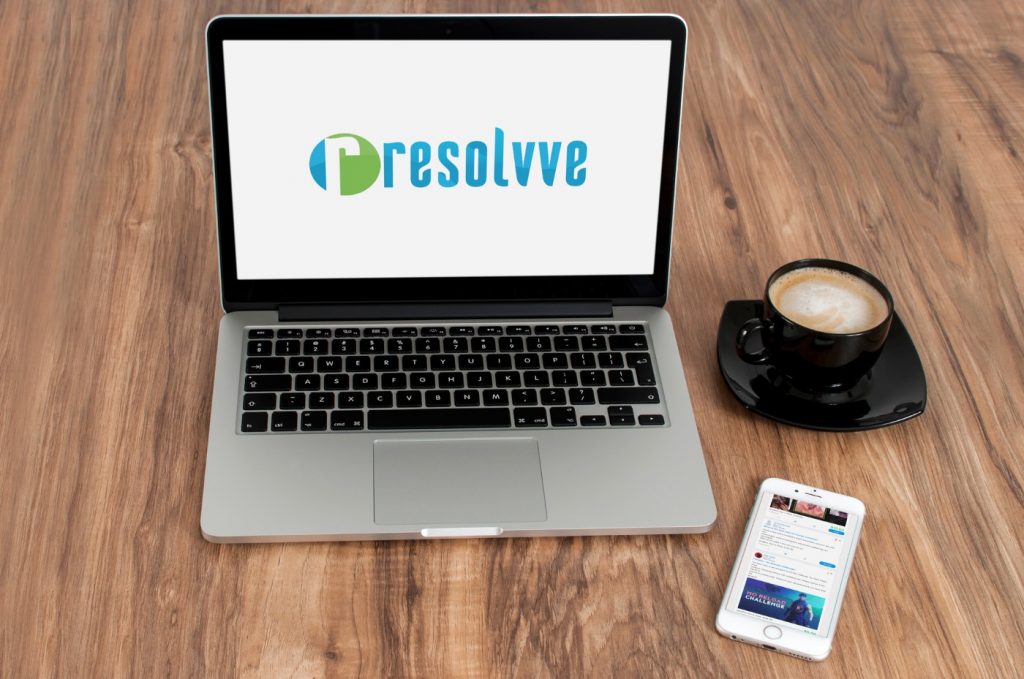 Ohio, USA,Oct 24, 2020, ZEXPRWIRE,  Help others, get paid. It's that simple. Resolvve.com is a social platform where you can earn money by answering questions and completing challenges posted by others. Whether you're a fashion guru, foodie, gamer, math-wiz, artist, or business professional there is a good chance you can leverage your skills to help someone on Resolvve and get paid for it.
Sample Challenge
Let's use Jordan, a Resolvver and avid gamer, as an example for the Resolvve workflow. One of Jordan's favorite games is Apex Legends. He decides to post an Apex Legends challenge where to win you have to submit a YouTube clip of your gameplay. To make things more interesting and competitive he decides to add a $10 bounty to the post instead of posting for free. If you think you have what it takes, make your gaming video and submit it to Jordan's post. Other people will too, and you'll win the $10 bounty if Jordan thinks your gameplay was the best. See Jordan's post below.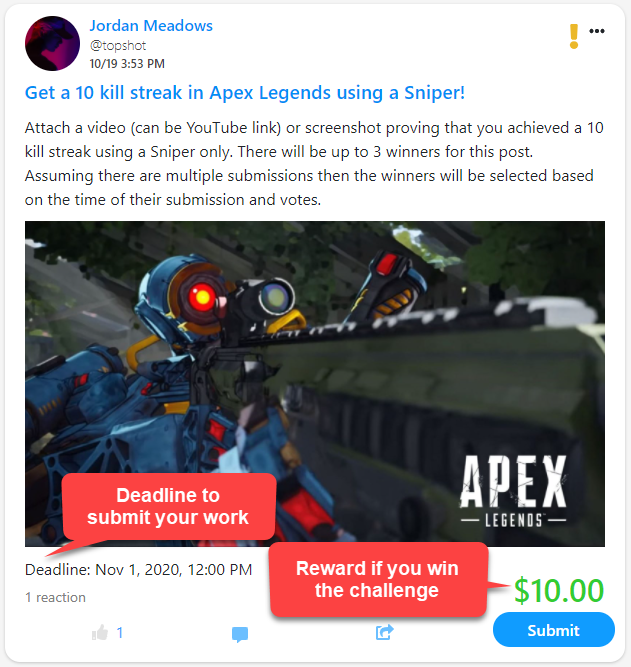 The Power of Competition
It's great to help others and make money, but don't forget to have fun! The content people create while helping others on Resolvve may very well entertain, inform, and help you as a spectator. We at Resolvve believe in the power of good-spirited competition to bring the best out of us. We're excited for your Resolvve questions and bounties that will encourage our best minds to generate solutions to society's problems. The good news is that we don't believe it has to be expensive to get quality responses and start a positive conversation. See our question below about what we should do when the COVID-19 pandemic is behind us.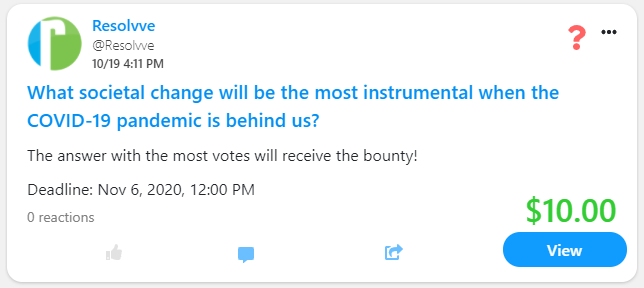 About the Startup
Resolvve co-founders Carlos Willis Jr. and Rasaan Hollis are 25 years old and have been friends for half their lives. Natives of Columbus, Ohio the pair decided to start Resolvve in their apartment near OSU's campus with no external funding to-date. Neither has a formal computer science background, but they were able to create Resolvve by building a team of developers and putting in the work to learn to code themselves. Resolvve is currently in beta and will be rolling out continuous improvements over time based on user feedback.
While the Web Team is listening to your feedback and releasing updates, the Android Team is developing a Resolvve Android app targeting early 2021. If you're a person that has problems to Resolvve, or money to make, we invite you to sign up on Resolvve.com, where the world works for you!
The post Get Paid Doing Things You Actually Enjoy With Resolvve appeared first on Zex PR Wire.
Information contained on this page is provided by an independent third-party content provider. Binary News Network and this Site make no warranties or representations in connection therewith. If you are affiliated with this page and would like it removed please contact [email protected]