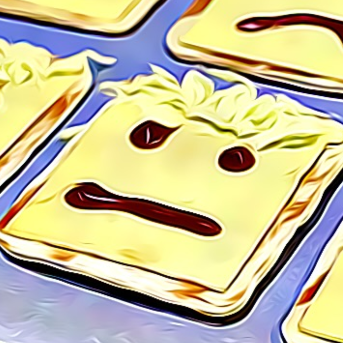 Melbourne, Australia, 26 Sep 2021, ZEXPRWIRE, The world is witnessing a rapid surge with crypto investments. To amass a great fortune requires a great idea and jumping into the crypto world with a promising non-fungible token is where most of it starts.
A punkish move by a Melbourne family consisting of a 9-year-old and a 6-year-old, inspired by their Sunday breakfast toast face creations has started a movement, one which no ordinary person could imagine would happen.
The family's Twitter profile which got converted to ToastPunk's official account has seen tens of thousands of messages pour in showing support of the family's simple yet refreshing project.
The idea was brought to life when the young creators decided to turn their toast face creations made over the years into a limited series of NFTs whilst announcing a self-challenge to create 1,000 unique toast faces using only a maximum of three types of bread slices, cheese squares and a tomato sauce squeezy bottle.
The father of the young creators said, "The tokens won't just be pictures or neither will they be edible, but it will be digitized forms of cartooned concepts with the main attraction of it being a fun and unique series of collectible toast face designed NFTs."
Enthusiasts from the crypto-world have already started to speculate on the potential investment value of ToastPunk comparing it to the likes of CryptoPunks and the Bored Ape Yacht Club series which has seen a number of their NFTs fetch several millions of dollars recently.
The well-deserved popularity was gained when the creators of ToastPunk made an announcement on their Twitter account to give away the first 100 tokens without even a glimpse of what they would look like.
"It started slowly but it ended up taking a total of a little more than 3 hours for all 100 first drop token allocations to be redeemed and it ended in a frenzy of people wanting more," said the father of the young creators, who was managing the ToastPunk Twitter inbox at the time.
"If we had another 500 more tokens to give out, they would have all been claimed in a matter of minutes. It was utter madness at the very end."
The high level of interest in ToastPunk's market launch plan and token designs has caused the creators to start a ToastPunk Discord server to cater for all its ongoing community collaborations which will see it's fans and early adopters discuss the project in detail as it approaches its launch date.
The first 100 tokens will be 'minted' on the Ethereum blockchain and made publicly accessible from the official ToastPunk Opensea NFT catalog starting from the 7th of October 2021.
The balance 900 unique toast face ToastPunk NFTs including a set of 10 ultra-rare 'golden' ToastPunks are scheduled to be 'dropped' across multiple limited lots over the course of a few months to a year based on the demand and supply triggers of its market capitalization plan.
Although each of the 100 tokens have already been allocated a new owner, the crypto and real-world eagerly awaits what ToastPunk has in store from what experts are predicting to be the next big crypto investment.
Keep up to date with ToastPunk by following ToastPunk on Twitter or by joining ToastPunk's Discord server. For more subtle reading, visit the ToastPunk website or ToastPunk's blog, Project Tomato for more information.
About ToastPunk: ToastPunk is an inspiring, limited and unique NFT series consisting of 1,000 toast faces. No two ToastPunk toast faces are the same. Use ToastPunk NFTs as your social profile pic, re-sell them or create your own edible toast face breakfast from the ToastPunk NFT you own. Either way, ToastPunk is not just an NFT but a shareable story that can be passed down from one generation to the next, and beyond, thanks to the timeless nature of the crypto-verse and the blockchain.
Media Contact
Company Name: ToastPunk
Website: https://toastpunk.com
The post Crypto-world gets toasty with ToastPunk, a new and limited NFT series appeared first on Zex PR Wire.
Information contained on this page is provided by an independent third-party content provider. Binary News Network and this Site make no warranties or representations in connection therewith. If you are affiliated with this page and would like it removed please contact [email protected]