Cayman Island, UK, 30th Nov 2021, ZEXPRWIRE, MoonXBT recently launched its cryptocurrency trading platform and has positioned itself as the leading derivatives exchange. The platform allows users to connect derivatives to some of the biggest cryptocurrencies on the market. It has been active since 2021, striving to make it easy for both beginners and experts to trade crypto while enjoying low fees and competitive rates.
As is the case with any top-tier trading platform, MoonXBT charges fees for transactions and specific services. To make the most of your time on this brand-new exchange, it's integral to understand the platform and its fee structure to help you minimize costs and maximize value in the market.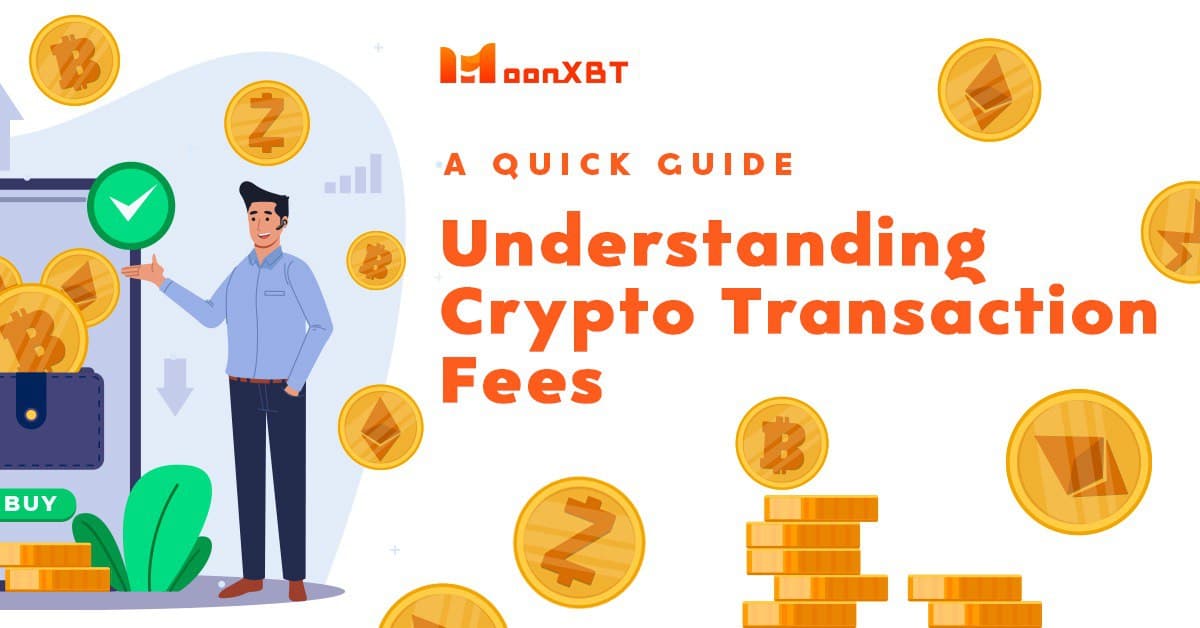 Where Do Fees Come From?
One of the big hangups about trading on cryptocurrency exchange platforms is the fees, as exchanges often add additional hidden fees which can add up if you're unaware of what's being charged and when. Often these fees are tied up in trading, which can mean in some cases it's possible to use certain tactics to avoid them. 
Ultimately, exchanges are in business because they operate by taking a small fee from each transaction. While the fees may seem so minute they're barely relevant, this money adds up, especially for very active traders. As such, we'll discuss the various fees on trading platforms, as well as highlight the fees active on MoonXBT.
Fees At Major Trading Platforms
Generally speaking, the vast majority of exchanges have the same kinds of fees. Obviously, that isn't always the case, with fees looking mostly like this:
Purchase Fees

– Entry into the cryptocurrency space is often the most costly, buying digital currency with debit or credit card can incur fees as high as 5% at major exchanges.

Deposit Fees

– Deposit fees generally don't apply, but this depends on what kind of currency you're using. If you purchase a stable coin like Tether, more often than not, you can then use the stable coin to purchase other coins at no fee.

Trading Fees

– These are probably the most costly type of fees and can range from 0.1%-0.5%. A rule of thumb for trading fees is the higher the transaction, the higher the fee.

Withdrawal Fees

– This is almost entirely down to the coin you're withdrawing, in many cases, more so than the exchange. In order to avoid fees when withdrawing, read up on the cost of each currency and transfer funds accordingly to minimize the cost of fees—so, take your time and do your research.
The maker and taker fees are probably the most relevant for traders and certainly the ones they pay most attention to before depositing with a new exchange.
Maker Fees – These are incurred when you create an order on the order book and someone else completes it. As you don't complete the order you don't pay this fee, rather it's the person that completes your order who incurs the fee.
Taker Fees – Takers are used if you place a limit order and it can match something from the order book, you will pay the taker fee.
MoonXBT fees
Fortunately for traders looking to deposit with MoonXBT, there are just two different types of fees involved. The only fees that can be incurred when trading is actioned when you open/close a position or take part in overnight financing. Overnight financing is relevant any time a position carries into a new trading day (after 0:00 UTC). Any positions closed before the start of a new trading day will not receive any kind of additional fees.
Trading Fee (Open/Close a position) = Margin * leverage * 0.05%

Overnight Financing = Margin * leverage * 0.05%

Withdrawal Fee = differs for different chain types and degrees of blockchain congestion.
When it comes to MoonXBT fees, they represent some of the most competitive out of the top exchanges around. This is because many fees don't apply and the ones that do are less than 0.1% per trade.
Why You Get More With MoonXBT
MoonXBT is geared towards different types of users, offering a unique opportunity to enjoy derivatives trading, in a fast, easy, and secure way. While MoonXBT doesn't feature the sheer volume of coins you'd find at Binance or Coinbase, it features all the most important coins and unique ways to trade those assets. The simplicity and convenience of enjoying these unique features, as well as the almost inconsequential fees are what make this provider stand out from the crowd. 
The fact MoonXBT users don't even have to consider the types of fees active at other top bookmakers is a rarity in the crypto space. An example of this is the trading fee, which is a flat fee fixed at 0.05%. This differs greatly from other exchanges like Bybit and Bitmex, which charge a standard funding fee every 8 hours. For experienced traders who want to employ third-party tools, like TradingView, implementing auxiliary tools for charting and tracking the markets is simple at this exchange. Users can access the markets through a unique smart mobile betting app, which provides quick, on-the-move access to crypto assets.
Another reason you get more with MoonXBT is its unique MoonPoints (MP). It's easy to understand MP, as they offer a variety of useful money-saving advantages. MoonPoints are accumulated over time. For those users that manage to reach 10,000 MP, they will be able to exchange the currency for the equivalent amount of USDT (100 MP = 1 USDT). There are a variety of ways to earn MP, from trading on the platform to complete your KYC. For those that are considering this provider, be sure to pay attention to the benefits of MoonPoints.
Closing Thoughts
In terms of industry standards, MoonXBT is a brand new trading platform and is likely to continue to develop and iron out its services. The advanced, yet simplistic trading platform is first-rate. High limits and low fees, which are easy to manage, make the whole trading experience effortless and enjoyable. With a global reach and a rapidly growing community, check out the features, products, and services at this provider to learn more.
Youtube Video: Click Here
The post MoonXBT: A Quick Guide to Understanding Crypto Transaction Fees appeared first on Zex PR Wire.
Information contained on this page is provided by an independent third-party content provider. Binary News Network and this Site make no warranties or representations in connection therewith. If you are affiliated with this page and would like it removed please contact [email protected]