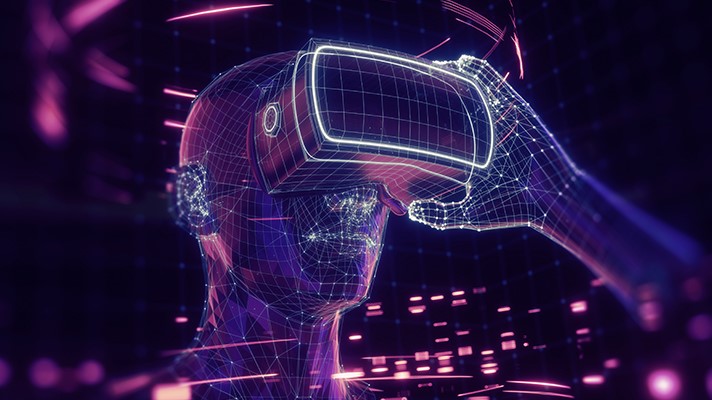 London, UK, 4th Oct 2021, ZEXPRWIRE, The Metaverse is Coming
The blockchain market is moving at a breakneck pace, where new trends are discovered and old trends settle comfortably as a niche of its own. Where 2020 was once the year of decentralized finance, so has 2021 become the year where innovations in the blockchain gaming sector have given rise to the birth of the metaverse.
The metaverse provides the framework for a virtual landscape, and is generally seen as an avenue whereby more and more products, services, and applications integrate to connect users together under a common platform. It is seen by many to be the future of communication and socialization, and even Mark Zuckerberg, the CEO of Facebook, is keen on transitioning Facebook into a "metaverse company".
Many iterations of the metaverse rely upon decentralized VR environments whereby users can get direct control over their in-game assets. On traditional gaming platforms such as Steam or Epic Gaming, although users have the privilege of accessing the games that they purchased; gamers do not have direct ownership over their games and in-game items. Rather, they are given access permission by the developers for as long as the servers are online, or if the gamers do not break any rules.  
All these are set to change with the proliferation of NFTs. An NFT, or non-fungible token, is a unit of data used to represent digital assets such as photos, videos, audio, or any in-game items. Since an NFT is stored in a distributed ledger known as a blockchain, users can retain full control of an asset if they hold the corresponding NFT. The concept of NFTs is one that has already been accepted by the mainstream public. Celebrities and fashion brands are releasing their own lines of NFT products, while NFT artworks are also selling for millions to avid collectors.
By combining the concepts of NFT, blockchain, gaming, and other new technologies, the newest metaverse launch known as the Microverse is poised to be a trailblazer in the crypto market in 2021.
What is the Microverse?
Microverse is a decentralised VR world-building platform that allows people to build, play and engage in a vast world with endless opportunities to create captivating experiences. Most of the in-world assets within the Microverse world will be represented by an NFT, which means that users themselves will be able to own a portion of the world. Users can purchase PLOTs of land inside the world and develop them. Users can also purchase and collect exclusive NFTs not found anywhere else, and use them within the platform for trading, gaming, and more.
An alternate universe with exciting game mechanics, social networking spaces and a wide array of products and services. Microverse looks set to become one of the leading brands within the virtual reality space, giving users unprecedented freedom in the exploration of a new frontier, where they can use the latest technologies to network, play, and cultivate a new market with millions of users.
Microverse's Initial Node Offering (INO)
Microverse is currently running an Initial Node Offering (INO) where users can apply to become a node in the Microverse network. Nodes will run the network and contribute to its development and maintenance, strengthening the system and security of the overall network. They are rewarded and penalised according to their actions which keeps them in check. As reward for good work, nodes will receive financial incentives whenever new blocks are added onto the distributed ledger that powers the entire Microverse network.
An INO creates collective value when nodes come together to govern the network and each node's actions can directly influence the future of a project. Unlike other fundraising methods like Initial Coin Offerings (ICO), an INO places a stronger emphasis on the involvement of the community and the overall development of the project.
By putting the power of governance in the hands of trusted users, Microverse is setting up an even playing field that prioritizes fairness and sustainability to achieve a truly decentralised system.
Microverse
Website: https://www.microverse.global/
Twitter: https://twitter.com/Microverse_
Telegram: https://t.me/microverse_official
The post Microverse – The Next Big Move Into The Metaverse appeared first on Zex PR Wire.
Information contained on this page is provided by an independent third-party content provider. Binary News Network and this Site make no warranties or representations in connection therewith. If you are affiliated with this page and would like it removed please contact [email protected]