United Kingdom, 28th September 2020, ZEXPRWIRE, Following his successful BBC Radio 4 Appeal on behalf of the organisation, comedian and TV personality Alex Brooker has joined Paralympian Julie Rogers as an ambassador for Bristol based charity Legs4Africa. Alex's role will be to spread awareness and generate donations for children and adults facing limb-loss across sub-Saharan Africa.
Alex, who recently released the intimate and extremely personal documentary 'Disability and Me' said he "wanted to increase awareness of limb loss and the experiences of amputees, not just in the UK, but all over the world".
In the UK, approximately 5,000 prosthetic legs end up in landfills every year. Meanwhile, in Africa, 1.7 million amputees are in need of a limb to help them live independent lives. Legs4Africa is the charity aiming to change this imbalance. By recycling prosthetic legs and setting up amputee support groups, they are getting thousands of people in Africa back on their feet. Since 2014, they have sent enough parts to build or repair over 9,000 legs.
Evie Dickinson, from Legs4Africa, said: "It's great to have someone like Alex on board – he's been with us since the very start, donating a prosthetic leg to us in 2015, and ever since he muttered the words 'avocado stones and crunched up beer cans' without flinching in the BBC Radio 4 studio we knew he was the perfect match for the charity. He's such a positive force, and it's really important for people who have experienced limb loss to see people who look like them having a laugh, and living life to the fullest".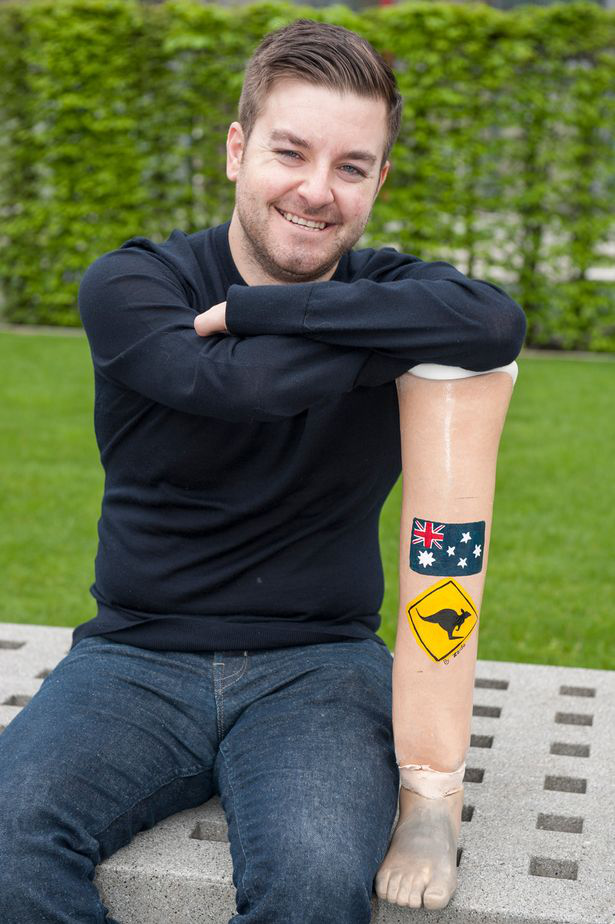 Caption: Alex Brooker donating his prosthetic leg in 2015.
Alex first connected with the charity in 2015 when he donated one of his old prosthetic legs. He has been following them ever since and earlier this year he helped to make their first ever BBC Radio 4 Appeal a huge success – raising enough money to get 1,206 prosthetic limbs out to amputees who need them across sub-Saharan Africa.
One amputee who received a prosthetic leg thanks to the work of Legs4Africa is Fatima. Her leg has allowed her to continue working in her shop, and she has recently set up a community support group for female amputees. Their motto is "no stress". It seems Fatima's main problem now is trying to get some peace and quiet, away from her excitable grandchildren.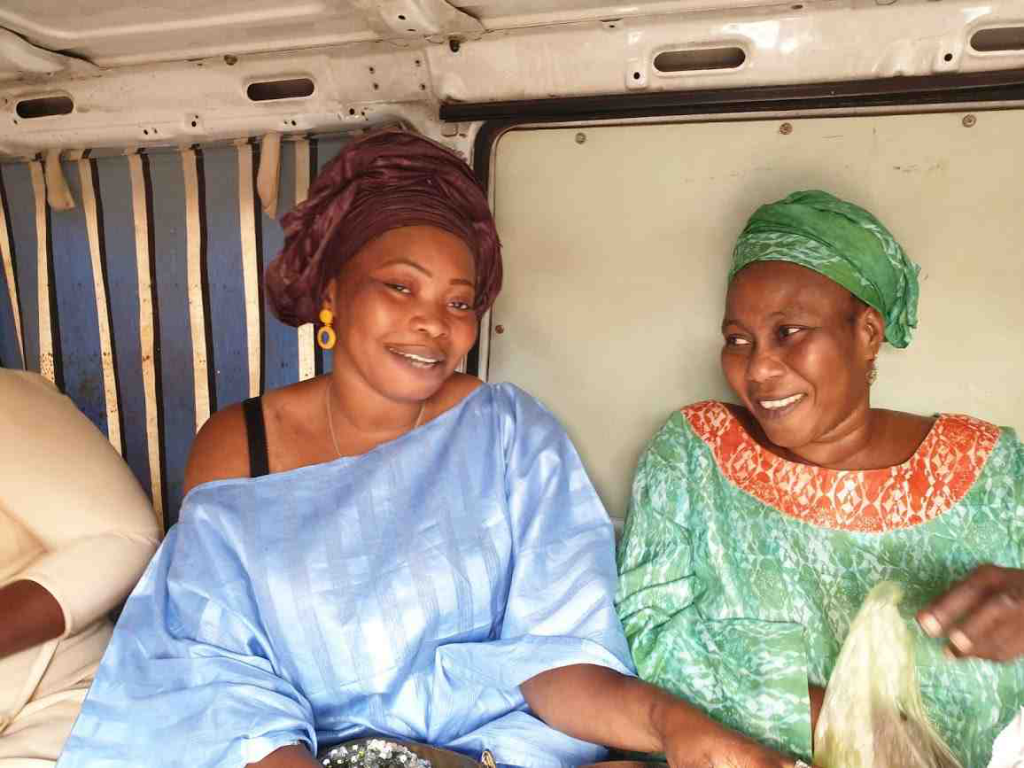 Caption: "I sit in my shop. I laugh with people, I dance with people. But if I didn't have a prosthetic leg I would still have people sat over me crying. I am so happy with my life" – Fatima, The Gambia
"Whenever I take my leg off the kids start playing with it, they think it's a toy. I tip it and find so many things stored in there, even coins. Sometimes I am in my room not wanting to be disturbed but the children are running around and coming in and out. When they do this I take my leg off and wave my stump at them and then they run away scared and I am left in peace. It always works."
Together, Alex and Legs4Africa hope to team up, spread the word and get thousands more people like Fatima dancing, laughing and back on their feet.
Find out more about Legs4Africa: www.legs4africa.org
Legs4Africa's BBC Radio 4 Appeal: www.bbc.co.uk/programmes/m000fw1g
Contact details for further information:
Evie Dickinson, Fundraising and Communications Manager
[email protected]
0117 3258 114
Information contained on this page is provided by an independent third-party content provider. Binary News Network and this Site make no warranties or representations in connection therewith. If you are affiliated with this page and would like it removed please contact [email protected]