Liechtenstein, Europe, December 24, 2020, ZEXPRWIRE, Bitcoin has made new highs almost daily now heading into the last holiday week of 2020. The gift that keeps on giving seemingly around Christmas has everyone from big finance & government making price predictions 5-15x fold over the next 12 months.
This week, There's a hot new exchange coming into the market with a slightly different focus named BloxXwop. Pronounced (Block-Swop), There's a focus on Decentralization, Speed, Security, and you guessed it…Inclusion. BloxXwop seemingly sets a new bar on what the industry can be with the new institutional players coming in to carry out the will of the people. The exchange itself is a fast moving red-black and navigates sleekly like something out of formula 1, while being known as what's called a DEX.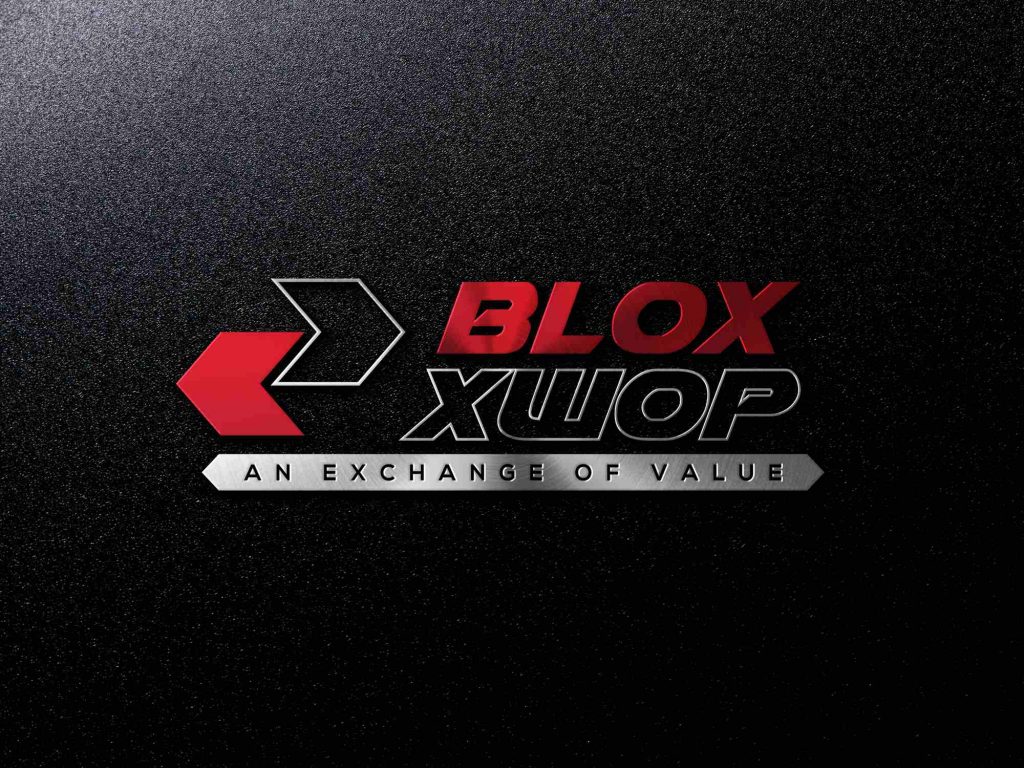 A DEX aka Decentralized Exchange simply mean users themselves own the wallets and private keys, which are stored independently of the exchange itself. This in turns mean users truly own their tokens and have no trading limits imposed by the exchange. Exchanges such as Binance and Coinbase, which it draws comparisons to, control your crypto assets meaning there could possibly be issues in case of a entire systems breach. This also means your wallet or account is being held by the exchange which can limit your access. Other examples include PayPal, Square, or Apple with a new announcement to enter into crypto. A DEX by nature cannot, The ownership credentials are stored by the users themselves therefore allowing total freedom.
BloxXwop has brought in what is widely known already with insiders in the Crypto Industry with a riveting mixture of functionality, customer experience, and messaging. In functionality, "DeFi Democracy" is the word used to describe a voting mechanism by the developers of the platform. It's native BLOXX Token enables users themselves to cast votes for tokens they would like to see added to the exchange. This differs from what you see in a DEX as Uniswap that has the burgeoning market by storm. Uni only allows ERC Tokens albeit allowing users the ability to post directly which may be overwhelming for some. BloxXwop's Exchange allows for cross-chain listing which enables people to still have access to fan favorites such as Bitcoin, Litecoin, Ripple, etc. This takes additional development which is what the Founders of the Bloxx BLOXX Foundation set as a cornerstone to allow inclusion of all crypto assets. From a CX standpoint, BloxXwop breaks the mold with the flow of an exchange that has the comfort of a top tier centralized trading platform all while maintaining the DEX protocols. This is far removed from the days of Etherdelta.
The BLOXX Foundation's most redeeming quality is that it has hard coded in its DEX 1% of all profits to go to a charitable endeavor serving impoverished and under-capitalized regions of the world. Headed by Dillion Omane who is from Ghanaian Descent, Has made a spotlight before into the tech space starting with a win at TechCrunch Hackathon disrupt NYC in 2016. Since then has gone on to hone his skills developing projects with major financial institutions such as Bank of America, CitiGroup, etc. Dillon a newcomer to the Blockchain Industry takes over for the Antoine Bell, Son of International Football Superstar JoJo Bell, who moves to the board of advisors to focus on the foundations marketing efforts.
All in All, This should seemingly be a Happy Holiday capping of a unique 2020 with the launch of BloxXwop on Dec 24th. We will stay tuned in 2021 to see how this new start up focused on diversity and inclusion fares.
The post BloxXwop is a New Bitcoin Exchange With a New Focus appeared first on Zex PR Wire.
Information contained on this page is provided by an independent third-party content provider. Binary News Network and this Site make no warranties or representations in connection therewith. If you are affiliated with this page and would like it removed please contact [email protected]